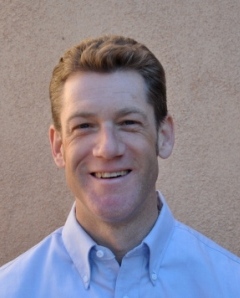 Head Coach John Verheul
I've been coaching riders on a full-time, professional basis since 2001. In that time I have consistently maintained a client load of 15-25 clients per month at "regular contact" coaching levels. I have also performed hundreds of one-time consultations.
I have managed or coached numerous day-long or half day cyclo-cross clinics, and acted as a senior coach at a multi-day cyclo-cross camp in each of 2001, 2002, 2003, 2004, 2010 and 2011.
I edited the entire cyclo-cross coaching section of the USA Cycling Expert coaches' manual.
Attained USA Cycling Level 1 Certification in 2005.
From 2005 - 2007 I was the Team coach and assistant manager for the CLIF BAR Development Cyclocross team (formerly TIAA-CREF/CLIF BAR), which included the junior National and USGP champion (2x), as well as the U23 National champion, the 2007 junior world championship silver medalist, and the 2007 Div 2 collegiate champion.
While I coach several recreational riders, and many category and masters racers, racers I coach have attained results such as the following:

Jr National cyclo-cross champion (3x)
US Masters national cyclo-cross champion (3x)
UCI Masters world time trial champion
US Masters national time trial champion
US Masters national criterium champion
US Masters nationals best all-around rider
Canadian masters national criterium champion
Collegiate national cyclo-cross champion
World championships team selection (road: junior men; cyclocross: junior, U23, and elite men)
World championship silver medal
National 40k Tandem record 46:47 (90+)
Tandem national TT championship gold medal (90+)
multiple state road, cyclo-cross, criterium and time trial titles
upgrades to category 1
top 15 in national championship races (junior, U23, collegiate, elite men's and women's).
Age group record of 193 miles at the Bike 12 Hours of Sebring
UMCA North American 24 hour Champion

Several athletes I've worked with have gone on to compete as professionals, and my list of clients generally includes at least one pro at any given time.
I wrote the majority of the 2004 edition of the Cycle-Smart training manual, which is over 80 pages long (with references and appendices).
I've had training articles published in Velo News , the Performance Bike Shop newsletter and on Bike.com.
In addition to my own coaching, I served as the primary coaching resource for all Cycle-Smart associate coaches (8 in all) from 2002 - 2005 as the senior associate coach.
I've professionally mentored over 15 fellow coaches since 2005.
Beta tester for several advances in power based training, including the normalized power algorithm developed by Dr. Andrew Coggan, and the performance manager impulse-response model.
References available upon request.
Testimonials
"All I can say is that I wish I found you as a coach 20 years ago. Things are a lot more fun now. Thanks."
—Mark Stotz
"John is an experienced cycling coach that gives his clients great value, good advice and timely responses. He has an uncanny ability to boil down seemingly complicated questions and situations to their simple constituent parts and provide real world solutions that are easy to implement. He is steady and consistent in his messages of good business practices of integrity and competency as my mentor. I rely on this; I have learned a great deal from him. Anyone that is looking for a person of integrity, common sense and attention to detail will very happy to have John on their staff."
—Jennisse Peatick, Founder of Echelon Coaching, 2008 North American Women's Ultradistance 24h Champion
"I'm totally excited about having you for a coach! I'm finally getting some expert advice on things, and don't have to wonder whether I'm doing the right thing."
—Jill Waggett, Ph.D. 2007 NJ Masters RR Champion, 2008 NJ State Cyclo-cross Champion, 2010 NJ State TT Champion
"You are in a whole different class as a coach than any other I've worked with. That part about being in a different class relates to the individualization and attention to detail. You work at coaching me. None of it feels rote."
—Jack Hutchinson, current and former age group record holder (50+ and 55+), Mt Washington Hill Climb
"I've only encountered a few people that I would pay to coach me, but John Verheul is definitely one of them. Not only is he an inveterate student of the sport of cycling, with experience in many different aspects (e.g., road, cyclocross, track), he is an excellent teacher as well. If you want someone as your coach who will do more than just provide a "cookie cutter" training program, John is your man."
—Andrew Coggan, Ph.D., Exercise Physiologist, longtime bike racer, and
co-author of Training and Racing with a Powermeter
"As a professional cyclist, I often need answers to specific training questions in order to maximize my form. John Verheul is the first person I look to to get the information I need."
—Kirk Albers, former Captain of Jelly Belly Professional Cycling Team
"John is a coach's coach. He's done his due diligence on many complicated subjects, and when I need a first or second opinion, JBV is a fantastic resource for my coaching questions.
—Frank Overton, Founder and Head Coach, FasCat Coaching
"Thanks. We planned that to perfection!"
—Brandon Dwight, Elite cyclo-cross competitor, former pro mountain biker, Three-time Masters National cyclocross champion. Co-founder of Boulder Cycle Sport.