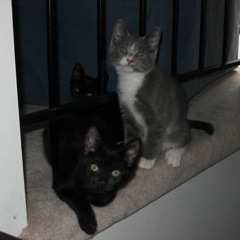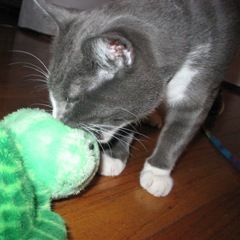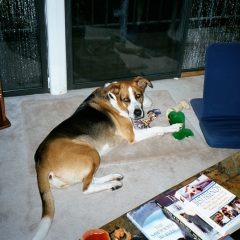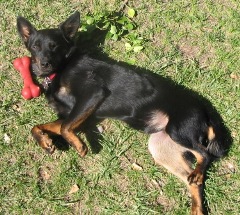 As a values-driven company, JBV Coaching is committed to donating a minimum of 1% of it's revenue to charitable causes. On this page will be information about each of the charities we donate to, with links and details about our personal involvement when possible. As you'll see in reading further, it's not always just about donating money.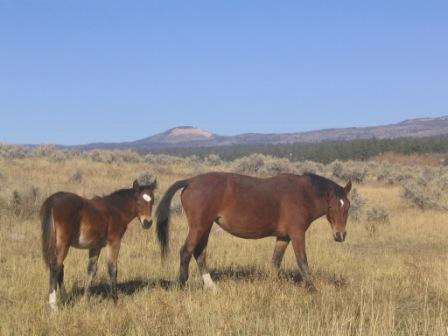 SKY MOUNTAIN WILD HORSE SANCTUARY
The Sky Mountain Wild Horse Sanctuary provides a haven for unadopted wild horses, enabling these horses to remain free and wild throughout their lives. The sanctuary supports research and educational opportunities to promote the humane treatment of wild horses, protection of their habitat, and to further the connection between wild horses, humans, and our environment.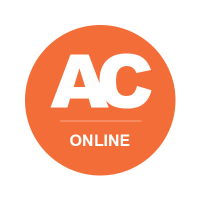 Affordable Colleges Online provides community resources and tools related to higher education with an eye on affordability and accreditation.
Support for students with intellectual disabilities:
Intellectual disabilities, also known as Low IQ, exist within the larger spectrum of developmental disabilities such as autism spectrum disorder, fetal alcohol syndrome, cerebral palsy and down syndrome. Read on to learn about various college programs and funding opportunities to support this population of students, and see what our expert has to say about available support services and resources on today's college campuses.

College Resources for Students with Disabilities:
With the advances of adaptive technologies and trend toward progressive legislation, prospective college students with disabilities now have countless resources available to make their transition to postsecondary education less stressful. Below, find specific information and resources on a variety of different disabilities, learn how to make the transition into the workforce easier, and find out what your legal rights on campus are.

Studying with ADHD:
Studying can be daunting and stressful for any college student, but for students with ADHD earning an A in class or on an exam can be especially challenging, even when putting in the same amount of study time as students without ADHD. This is because students with ADHD may need to study differently to comprehend and retain information. Learn more about how ADHD can affect a college student and get expert advice on how to study better.

Going to College with ASD:
Transitioning to college can be stressful for any young adult, but those with Asperger's syndrome or Autism Spectrum Disorder (ASD) often face additional challenges during this time. There are people and programs in place to help, though. This guide offers information, expert advice and resources to help make the transition to college smooth and successful for students with ASD and their families.

Follow the self proclaimed "Clot Buster" triathlete on his quest to raise funds for the NATIONAL ALLIANCE for THROMBOSIS and THROMBOPHILIA - NATT. Come along for the SWIM, the RIDE, and the RUN!
Some of you know I suffer from Protein C Deficiency, which was diagnosed as a result of multiple clots in December, 2007. Check out Roland's blog for inspirational stories of athletes who have suffered clots, many of whom also have coagulation disorders.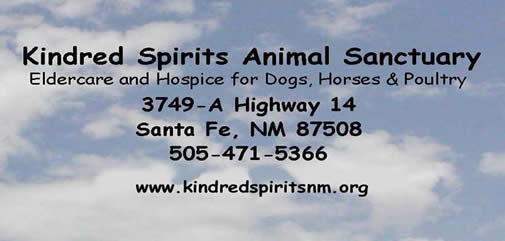 Ulla Pedersen of Kindred Spirits has created a sanctuary for older dogs, horses, and birds and for those in need of hospice care as they reach the end of their lives. The sanctuary is unique in it's focus on these members of our animal community as they are often overlooked or abandoned as they grow older or ill. The residents of Kindred Spirits receive the special care, attention, and love they need in a beautiful environment. I have visited and volunteered at the sanctuary and highly recommend supporting Kindred Spirits.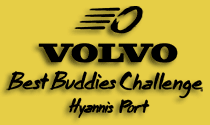 Longtime JBV Coaching friend and client Rich Bauch will be riding 90 miles on May 19, 2007 to support enhancing the lives of people with intellectual disabilities. Best Buddies is an organization dedicated to that end, the Best Buddies Challenge Hyannis Port is one of a number of cycling fund raisers they're organizing in 2007. You can contribute to Rich's ride here, make a general contribution to the event here, or click the link above to find out more about Best Buddies and events near you.

Founded in 1970, the Native American Rights Fund (NARF) is the oldest and largest nonprofit law firm dedicated to asserting and defending the rights of Indian tribes, organizations and individuals nationwide.

The Start Global Cooling initiative is a big part of what we're doing at the Clif Bar Development Cyclo-cross team in 2006 & 2007. Check out our team mission here, and our team blog here. The logo you see above is on all our bikes' top tubes for the 2006/2007/2008 'cross seasons.

Based in Santa Fe, Earth Care builds the awareness, knowledge, and commitment in youth necessary to create a thriving, just and sustainable world.
Our approach is based on the recognition that sustainability can only be achieved by linking issues of economics, social justice, and the environment infused with a multicultural awareness. Their mission dovetails with the 2006-2007 mission of our Clif Bar Development cyclo-cross team.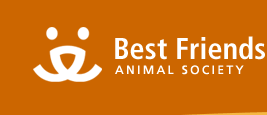 Best Friends Animal Society has created one of the largest sanctuaries in the country, caring for over 3,000 animals at its no-kill sanctuary in the red rock canyons of Kanab, Utah. The community of Best Friends includes bunnies, pigs, birds, sheep, goats dogs, cats, rehabilitated wildlife, and horses who live out their lives at the sanctuary if they do not find adoptive homes. Imagine over 750 dogs barking and playing in their communal runs, or 700 cats playing, sleeping, or waiting for your visit in the cat houses! I have visited the sanctuary, which provides housing accommodations on the grounds, and we've contributed to the sanctuary for over 10 years. Definitely worth a visit! Click their logo to meet sanctuary residents, see who is ready for a new home, and learn more.

I first visited the Catskill Animal Sanctuary in the Catskill mountains of upstate New York when the sanctuary opened in 2001, and it has been exciting to watch the great work they do for animals that are often forgotten. The sanctuary provides a safe and loving haven for abused and abandoned horses and farm animals, and has provided refuge for over 1,000 animals, including horses, ponies, cows, goats, sheep, donkeys, pigs, rabbits, and a variety of birds since it opened. The sanctuary welcomes visitors during the spring, summer, and fall. Visit and pet the pigs, goats, and sheep in the barn areas, meet the ducks and chickens, and see the horses and cows out in the pastures - we highly recommend the sanctuary tours! Click the sanctuary's name to greet the residents and learn more about how the organization is changing the lives of farm animals. .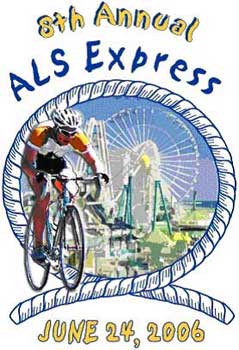 In 2001, fellow racer Anthony "Rusty" Potts was diagnosed with ALS. Rusty was a remarkable athlete, and is a class act and a true gentleman. If you're near NJ on June 24, consider participating in this ride. If you're not there, you can still make a donation in his honor.